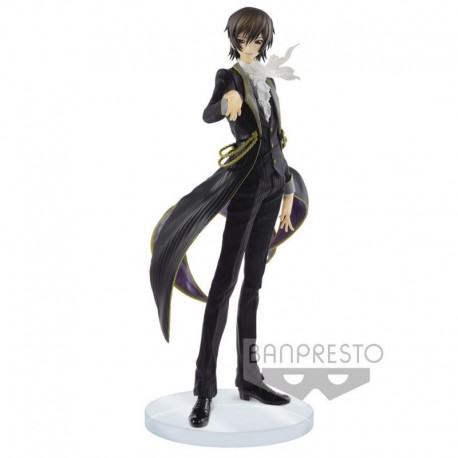 Agrandir l'image
Code Geass Lelouch Lamperouge of the Rebellion EXQ
36880
Nouveau
Attention : dernières pièces disponibles !
Date de disponibilité: 0000-00-00
En achetant ce produit vous pouvez gagner jusqu'à 2 points de fidélité. Votre panier totalisera 2 points pouvant être transformé(s) en un bon de réduction de 1,00 €.
En savoir plus
SORTIE JUIN 2018
Figurine EXQ Lelouch Lamperouge de la série animée "Code Geass Lelouch of the Rebellion" en PVC taille env. 23 cm.